Westport Water and Sewer Office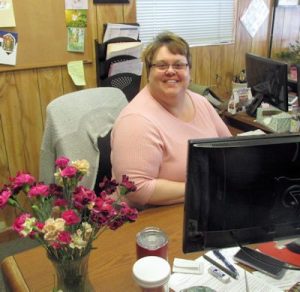 Jenny Thompson-Hardebeck
Westport provides water and wastewater utility services to our residents. You will need to establish your new account during normal business hours.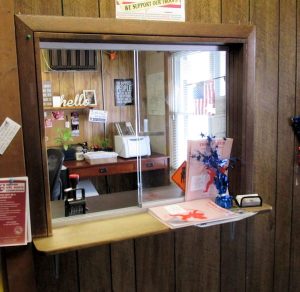 The office is not open on Wednesday after noon, Saturday or Sundays. The office location is 207 Johnson Ave, just off of Main Street and behind the Post Office.
The water and wastewater utilities are based on metered number of gallons of water used. There is a minimum bill which is charged for usage from 0-2500 gallons. All usage over 2500 gallons is billed by metered gallons. Your bill will be mailed the first of each month, late payment penalties (approx. 10% of total bill) are applied on the 21st and water is discontinued for non-payment if the past month's payment is not received by the second Monday on the following month. There is a reconnect fee of $30 if your water is shut-off for non-payment.
Snowbirds can request to have their service discontinued through the winter months and reactivated in the spring so that they are not billed the base rate while they are gone.
Please call us at 812-591-3500 if you have any questions.
| | |
| --- | --- |
| WATER/SEWER FEES | |
| UTILITY DEPOSIT: | $200 |
| WATER TURN-ON FEE: | $  60 |
| AFTER 4PM TURN-ON: | $  90 |
| | |
| TAP ON FEES | |
| WATER: | $1600 |
| SEWER: | $200 |
| BAD CHECK FEE: | $27.50 |
There is a $275 charge to replace or repair the new water meters or antennas. (see info to download below)
The office will accept cash, check, money order, or credit card. You may also pay your bill online by clicking the appropriate menu item above.
When you move out, the utility deposit will be applied to your final bill or refunded to you once the account has been paid in full.
CLICK HERE TO DOWNLOAD THE SERVICE APPLICATION FOR WESTPORT WATER & SEWAGE
CLICK HERE TO DOWNLOAD THE INFORMATION ON THE NEW WATER METERS AND ANTENNA COSTS